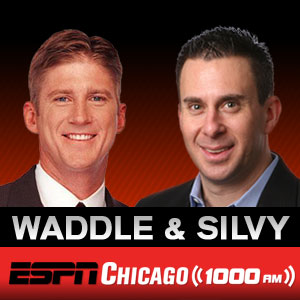 Billy Corgan joined Waddle & Silvy again on ESPN at 2 hours and 18 minutes.
They talk about food at the first but then move on to talking about singing in a Mike Ditka accent. Billy then talks about the cost of having string players on a recording.
Billy named the Beatles, Black Sabbath and Kiss as bands he is listening to now. He then clarifies that he thinks musicians today have some of the best talent today but no program to help them succeed.
Billy sees success for him today as being looked at for his entire career.
They then talk about Resistance Pro show at the Excalibur. He also mention that he is opening up the Tea Shop
They end by talking the Bulls and Derrick Rose. Billy says he doesn't think that the Bulls can right now beat the Heat this year.
Thanks Arachnea on the Smashing Pumpkins Official Message Board for the heads up.